Monday, January 16th this year isn't just a holiday. 
The third Monday in January, the day the country observes the birthday of Dr. Martin Luther King, Jr., is a National Day of Service – specially designated for getting involved and giving back in communities from coast to coast.
The country has only one other official National Day of Service and Remembrance, and that is September 11th.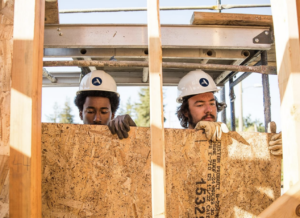 It was in 1994 when the federal agency AmeriCorps began coordinating MLK Day activities and providing grants to organizations that hold service events.
It is all in the spirit of one of Dr. King's most enduring quotes:  "Life's most persistent and urgent question is, 'What are you doing for others?'"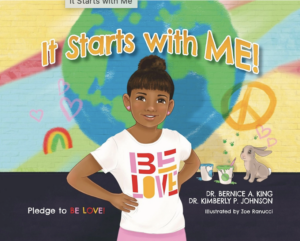 For the 2023 observance, The King Center in Atlanta has the theme It Starts With Me, and a book whose proceeds support the Center's ongoing work "to further the mission of creating a more inclusive, just, humane and equitable world."  
Knowing that it starts with each of us, and that we all have the power to help improve the world, the Martin Luther King, Jr. Memorial in Washington, D.C. is engraved with quotations that provide motivation on MLK Day and year-round.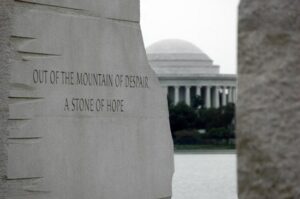 "Out of the mountain of despair, a stone of hope."
"Injustice anywhere is a threat to justice everywhere. We are caught in an inescapable network of mutuality, tied in a single garment of destiny. Whatever affects one directly, affects all indirectly."
"Darkness cannot drive out darkness, only light can do that. Hate cannot drive out hate, only love can do that."
In a world where despair, injustice, darkness and hate are often in the headlines and can even feel overwhelming at times, we see hope, light and love every day in the missions of nonprofits we partner with, and in organizations and people everywhere giving back and serving others. 
Along with AmeriCorps, Jersey Cares  and Points of Light are just a couple of other groups that have many opportunities to get involved on the King National Day of Service and beyond.
We'd all do well to remember It Starts With Me, and do good with that knowledge.