An intentional philanthropic strategy will enhance overall company success.
Thriving companies continue to evolve their goals, brand and public image by strengthening their CSR strategy. By aligning that strategy with corporate values, companies are able to attract and retain the best talent. Across generations, and with millennials in particular, the world view has shifted to emphasize positive impact and social responsibility. Research confirms that companies which are actively involved in protecting the environment, supporting social issues and bettering their communities reap benefits internally and externally, improving growth, risk mitigation, and reputation. The events of 2020 have made clear how interconnected we all are.
Today, more than ever, society views the private sector for what it can be: an integral player in addressing the most consequential issues of our time.
Between 2013 and 2018, domestic sales of products marketed as sustainable grew more than five times as fast as sales of other products. It's what consumers want and expect, and many investors, including venture capitalists and angel investors, pay serious attention to a company's CSR plans and presence before making any financial commitment.
Sustainability leads to cost savings while adding value to the company. Finding ways to eliminate waste in everything from production to packaging helps cut emissions and energy use, and simplifies the process. By reducing its carbon footprint and costs, a company clearly shows its focus on environmental awareness and willingness to take action.
Employee Recruitment & Retention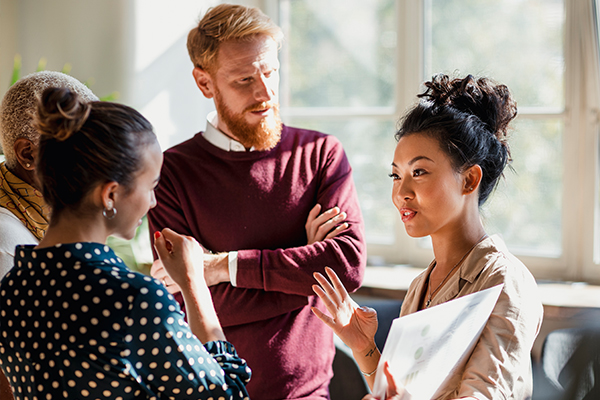 The majority of millennials and "Gen Z" employees say purpose is more important than a paycheck. These groups currently make up more than one-third of the U.S. workforce, and will increase to nearly 60% over the next decade. Members of these generations are clear that they want to work for a company that aligns with their values. A focus on diversity, equity and inclusion is essential in attracting these generations. An exemplary CSR program that gives employees the opportunity to be successful and also have a positive impact on their community is a vital recruiting tool as well as a key to keeping talent engaged once they're part of a team.
Whatever its sector, and wherever it is on its CSR journey, a company can minimize risks and maximize profits by executing a thoughtful, robust CSR plan. In creating a better workplace and improving the lives of people outside the company, a business is better positioned to operate in today's interconnected world. By thoroughly examining CSR programs, the efforts of competitors come to light, as do the most pressing unmet needs of stakeholders and the community at large.
The Power of CSR
"The entrepreneurs and business leaders of today and tomorrow have an extraordinary opportunity: to prove that through upholding values we can create value-for the company, for the customer, and for the community."

— Arthur M. Blank, author, "Good Company"
"By taking a broader, more complete view of corporate purpose, boards can focus on creating long-term value, better serving everyone – investors, employees, communities, suppliers and customers."

— Bill McNabb, former CEO, Vanguard