– By Megan Leitheiser, Vice President, Development Communications
Some in the social media stratosphere are calling it the "Facebook Apocalypse." Others are saying it's a monumental shift for businesses.
Recently dubbed "Facebook Zero," the social media giant's Founder and CEO Mark Zuckerberg announced that Facebook will be making major changes to its News Feed. The impact of this algorithm shift will have the largest impact on Pages, rather than personal profiles.
In what Facebook says is an effort to bring people closer together and build relationships, Adam Mosseri, head of the News Feed team, said on the company blog, "Over the next few months, we'll be making updates to ranking so people have more opportunities to interact with the people they care about." In order to make more room on the already cluttered News Feed, Facebook will show less public content, including videos and other posts from publishers or businesses. Engagement – or the way people react to, comment on or share posts – is how Facebook will now determine personal over public content.
So what does this mean for your nonprofit's page?
Pages will likely begin to see their organic reach decrease over the next few months, and posts with little engagement will see the biggest decrease in distribution.
What can your nonprofit do in light of this shift? 
There are several steps you can take to help ensure your Facebook content is seen by your followers.
1. Educate your community. Followers can choose "See First" in the News Feed to ensure that your content makes it into their feed. A person can select up to 25 pages to be included in their "See First" list. Here's how:

Desktop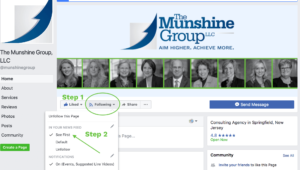 Mobile Device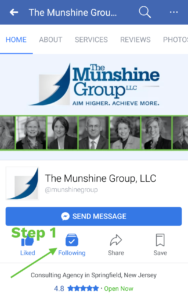 .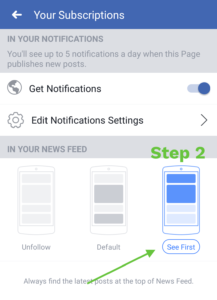 2. Create relevant, engaging content. Facebook will prioritize posts to the News Feed that your followers are interacting with by commenting, liking, and sharing. Favored posts will include personal posts by friends and family as well as content that sparks meaningful interactions between people, including news articles or videos that prompt a lot of discussion. Also consider the frequency with which you post. The more you post content that followers are not engaging with, the more you will flag the algorithm.
3. Embrace live video. Facebook Live videos typically see six times more interactions than a static post.
4. Avoid "engagement bait." We've all seen these come across our News Feed. "Like if you're a Taurus", "Share with 10 friends and you could win!" These types of posts, from people and Pages, will be picked up by the algorithm and demoted in the News Feed, which could hurt your long-term credibility.
5. Boost posts. Organic reach will soon be a thing of the past for Pages, so nonprofits should consider rethinking their advertising budget to include social media. A little goes a long way on social!
With more than 2.5 billion active users who, on average, log on 14 times per day, spending one hour of their time daily perusing the News Feed, Facebook is still a platform worth embracing.
Instead of succumbing to the doom and gloom, take this pivotal time to reevaluate your social media strategy by  looking at "who" your followers really are, and target your content accordingly. Consider adding video to your repertoire and add a social media line item to the budget for boosting posts.
Although it may feel like the proverbial social media sky is falling, The Munshine Group is on top of it, and we're always here to answer questions and walk you through the process, to help you aim higher and achieve more.
___________________________________
Megan Leitheiser has extensive experience working in corporate and nonprofit administration, fundraising, marketing, and communications with a skill set and ability to connect with people, consistently delivering positive results to clients. Megan's focus is on marketing, specializing in campaign management, including concept planning, graphic design for both print and web, email marketing, and social media.