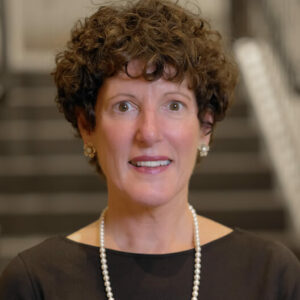 Mary Franco possesses a wealth of nonprofit and corporate experience at the highest levels, with particular expertise in the health care field. She is a proven leader in fundraising, donor cultivation, strategic planning, board development, public affairs and community building.
Mary joined The Munshine Group from White Plains Hospital, where she was Executive Director of the White Plains Hospital Foundation, working closely with the Chief Executive Officer, other senior leadership, the Board and medical staff.
Prior to that, Mary was Senior Vice President and Executive Director of the Foundation for Cape Cod Healthcare in Massachusetts. Before that, she was President of the Foundation and Vice President of Public Affairs at Norwalk Hospital in Connecticut.
In addition, Mary's executive experience includes managing government and community relations, and handling global fund disbursement, for GE Capital. She has a strong track record of building grateful patient fundraising programs and managing successful service line major gift campaigns.
Mary is the Vice Chair of the Board of Trustees of Merrimack College in Massachusetts and a member of the Board of Directors of First County Bank in Connecticut. She holds a bachelor's degree in American Studies from Merrimack College