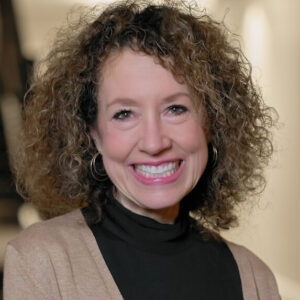 Julia Kathan is a communications, public relations and media executive with deep experience in the worlds of nonprofits and network news, helping to make sure clients of The Munshine Group solve their challenges and meet — and exceed — their goals. She brings the writing, editing and creative skills needed to craft and deliver compelling, spot-on messaging.
She joined The Munshine Group after serving as Director of Public Relations and Communications for the Community FoodBank of New Jersey, the state's largest anti-hunger and anti-poverty organization, where she greatly expanded awareness of the issues and the organization. Julia is dedicated to giving back and to supporting a variety of causes.
For more than 20 years, she was an award-winning writer and producer for ABC News, where her credits include head writer of the flagship World News with Diane Sawyer, as well as senior staff member of World News Tonight with Charles Gibson. She is the recipient of more than a dozen major broadcasting awards, including multiple Edward R. Murrow, Writers Guild, Gracie and National Headliner Awards.
Julia, who studied Rhetoric and Communication at The State University of New York at Albany, is a contributing writer for The Huffington Post.