Editor's Note:  Beyond 2020 is The Munshine Group's special series looking at how companies are responding to the monumental events of the past year. It is based, in part, on our exclusive interviews with Corporate Social Responsibility (CSR) leaders from a wide variety of businesses and industries. Our first report focused on pharmaceutical companies, many based in New Jersey, and their remarkable innovation and collaboration in creating COVID-19 vaccines and treatments, while supporting their employees and communities. Our next report will examine the new urgency of Diversity, Equity and Inclusion (DEI) initiatives  in light of growing awareness of systemic racism and calls for social justice.
---
If this article took a page from a vintage episode of Sesame Street, it would be brought to you by the letter E. E as in the Environment, Ecology, Energy, Emissions. E as in Earth and Earth Day (April 22nd). E as in Extremes in the weather, Emergencies, and an Existential threat to life on our planet from climate change. And E as in Executives and ESG, the Environmental, Social and Governance standards that are – one more E – Essential for any company seeking to measure its impact.
When one of the richest, most influential and most philanthropic figures in the world talks, people listen. Such was the case in March when Bill Gates published his new book

How to Avoid a Climate Disaster

, which quickly hit number one on

The New York Times

bestseller list. The subtitle of the book really tells the story: 

The Solutions We Have and the Breakthroughs We Need.

The Times' review noted "this new volume could not be more timely – it emerges after a year that saw the costliest slew of weather disasters in history, and that despite a cooling La Niña current in the Pacific managed to set the mark for record global temperature. As everyone can attest who watched the blazes of Australia and California, or the hurricanes with odd Greek names crashing through the gulf, we are in dire need of solutions to the greatest crisis our species has yet faced."
Bill Gates is hardly a newcomer to tackling the world's most pressing issues. For more than 20 years, the Bill & Melinda Gates Foundation has been fighting poverty, disease, and inequity around the world. And his legacy lives on at Microsoft, which Fast Company named the most innovative CSR company of 2021 "for setting incredibly ambitious long-term carbon-neutrality goals." 
And a fresh urgency about climate change is reflected in the actions of the new administration in Washington, which moved quickly to rejoin the Paris Agreement designed to limit global warming, and named John Kerry as special presidential envoy for climate, a new cabinet-level position.
Beyond the actions of the Gates Foundation and other charitable organizations, and of government from the federal level on down, there is the increasingly important role of businesses of all sizes who are publicly declaring their concern about climate change – and what they're doing about it. Watch TV commercials, check out newspaper ads, and look at social media posts. Companies are putting themselves front and center, pledging to meet the moment and setting goals for years and, in some cases, decades to come.
Our team at The Munshine Group interviewed Corporate Social Responsibility (CSR) leaders from a varied list of 28 companies late last year and early this year, and found the environment is a clear priority, and most have a desire to do more. 
81% of the companies we surveyed cite at least one active environmental initiative.
From simple recycling initiatives to CO2 emission compliance, these companies told us environmental stewardship is an essential part of their business model, and corporate engagement is growing. Other areas of engagement involve water quality and scarcity, energy reduction, environmental cleanup, and LEED certification and sustainable development.

An interesting case in point is New Jersey-based Wakefern Food Corp., the largest retailer-owned cooperative in the U.S. with 51 member companies that run 354 retail supermarkets with more than 70,000 total employees. Wakefern says "sustainability is in our roots," and the list of efforts to help protect the environment is impressive. More than 100 employee "Green Teams" partner with community organizations. Wakefern operates its own recycling center, which has recycled 2.6 million tons of materials since it was opened in the late 1970s.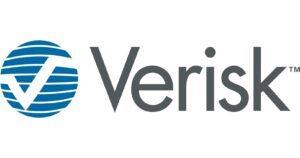 Verisk, also based in New Jersey with a focus on insurance, financial services and data analytics, is another standout. The company conducts energy inventories including the use of electricity and oil, cars for staff field work, and business air travel. Of course, much of this has been impacted by the pandemic, but Verisk and other corporations are looking ahead at how the "new normal" can be more effective, efficient and mindful of environmental impact.
These programs and others show that companies are increasingly reaching out to the community and seeking partnerships with nonprofit organizations that are focused on the environment. At The Munshine Group, we're proud that several of these leading organizations, including Monmouth Conservation Foundation, Hunterdon Land Trust, and Climate Central are current or recent clients.  
Our research into Environmental, Social and Corporate Governance (ESG), shows us sustainability and societal impact are central to business now – and will certainly be going forward. 
As we mark Earth Day 2021, 51 years after it was started, business is emerging from, and learning lessons from, the pandemic. It will take all of us, including for-profit companies and nonprofit organizations working together, to protect and preserve our one and only home.
And, harkening back to Sesame Street, that New York Times review of the Bill Gates book was titled:  It's Not Easy Being Green.
No, sometimes maybe not, but as a people and a planet, we have no choice but to do the hard work – and to do it today.