With Valentine's Day this month, love is in the air. But if you're in the philanthropy field, love is in the word – every day. As Merriam-Webster reminds us, 
With its anthro- root, philanthropy means literally "love of mankind"
Working in philanthropy, from nonprofit fundraising to communications to strategy and implementation, has given all of us at The Munshine Group a lot to love.
We have always been impressed by the hard work, creativity and dedication it takes to carry out missions that put that love into action by improving the lives of others.
But over the past two years, in the face of the challenges and uncertainty posed by the pandemic, we have been more than impressed. We stand in awe, and we are proud to have helped the organizations we work with across every sector to have weathered this storm and plan for the future.
Together, members of The Munshine Group have decades of experience in the nonprofit sector, and varied backgrounds that help us to see each client and each engagement with fresh eyes, creativity and, yes, with love. We all find personal rewards in our careers and in seeing our partners succeed.
In honor of Valentine's Day, those on our team want to share a few words each to express heartfelt gratitude to the organizations and people who put their love into their work, do it with generosity, and embody the true spirit of philanthropy.
---
David Munshine, President & CEO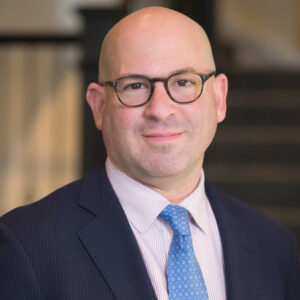 While I enjoy many aspects of my role as President and CEO of The Munshine Group, I really love assembling teams and developing the leaders around me. While some organizations that we work with are large enough to have a full complement of fundraising, communications and operations staff, many of the small to midsize nonprofits get by with fewer people wearing multiple hats.
When we join forces with clients and a project comes together as well as or better than envisioned, it gives me great satisfaction. The lasting impact of this teamwork and these partnerships is seen in the exchange of information and ideas, and the development of tools and resources to get the job done. And, ultimately, the greatest reward is knowing that beneficiaries served by these charities will get the help and support that they need to create better lives and neighborhoods.
---
Julia Kathan, Chief Communications Officer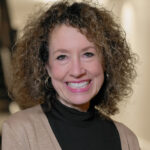 The heart of our communications work at The Munshine Group is storytelling – learning about, then sharing, details of the remarkable work our clients do and the positive impact they have on those they serve and their communities. 
Each nonprofit organization we're privileged to partner with is unique, and telling the compelling story of what sets it apart, from the mission to the people, is a challenge we approach not only with experience and enthusiasm, but with joy!
By shining a spotlight on our clients for others, the organizations themselves are often able to see their own value and contributions in a new way, leading them to embrace the future and opportunities with a confidence that raises awareness and inspires donors.
---
Tonya Addy, Executive Vice President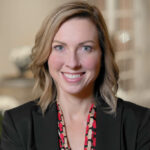 What I love the most about our work is the power of connection. Connection to our clients and helping foster deeper connection to the communities they serve. Bringing it back to that central point is what matters most.
     – Connection to each other enables us.
     – Connection to mission drives us.
     – Connection to ourselves empowers us.
     – Connection to those we're helping inspires us.
And with true connectivity, we can all do more and do better.
---
Megan Leitheiser, Senior Vice President, Development Communications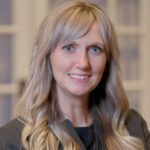 The communications team at The Munshine Group loves helping our clients tell their stories, coupling captivating imagery with compelling content to engage donors in a fresh way, ultimately driving them to action. Whether it's a campaign case for support, appeal letter, annual report, social media campaign or email blast, we put love into everything we create.
Why? Because the organizations we serve, in every nonprofit sector, are making a significant impact in the world. They are counseling victims of domestic and sexual violence, housing homeless veterans, preserving land, providing meals and after-school activities for youth, revitalizing neighborhoods, and caring for terminally-ill patients. To be an extension of the good work they are doing in the community is humbling and fulfilling. 
"Make a living doing what you love" is a sentiment that has guided me throughout my career and one that certainly rings true in the work we do every day at The Munshine Group. Loving what you do – and who you do it with – by combining passion with purpose is the sweet spot. Some might even call it love.
---
Shay Laderbush, Senior Vice President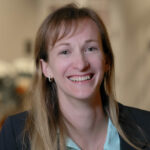 I've devoted my entire career to helping nonprofits succeed in their missions. I've worked in different positions both on the frontline and behind the scenes. What I love about being a consultant at the Munshine Group is I get the privilege to work with a variety of organizations.
Whether it's managing a campaign for an environmental nonprofit, conducting a wealth screening for a healthcare organization, or completing a feasibility study for a human services organization and just about everything in between, I have the opportunity to work alongside worthy causes to impact New Jersey and beyond. I deeply appreciate organizations allowing us to be a part of their team.
---
Alex Napuck, Analytics and Research Managee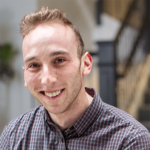 At The Munshine Group, we have seen over the years that solid research and data are central to the success of the nonprofits we partner with.  Data and analysis – getting the right information and knowing how to use it – provide objective findings that, in the hands of our experienced pros, set the course for action and results that further valuable missions. 
The power of data has an extraordinary reach, from helping in creating engaging websites and compelling annual reports, to improving services and expanding positive impact. Harnessing that power with research and analysis can help nonprofits bridge divides, promote education, reduce discrimination, save the environment, and build strong leadership. 
We encourage organizations to view their data in new and creative ways to make better decisions. As the saying goes, the journey of a thousand miles begins with a single spreadsheet!
---
Cindi Altieri, Executive Assistant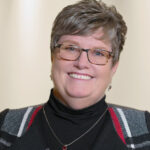 Working with nonprofits allows me to show my own personal "love language", which is my connection of work to service. The organizations we are privileged to work with serve their communities in ways that I could only dream of accomplishing on my own.  
When the hours are difficult or the tasks are unglamorous, I remember that the work I am doing for my firm, and in turn for our clients, is an act of service to those around me in my daily life – those whose personal struggles may not be obvious to the outside observer. Supporting the work of homeless veterans, women who have suffered abuse, and the many who are not in a position to advocate for themselves, brings me joy and expresses my love through service to the greater good.
---