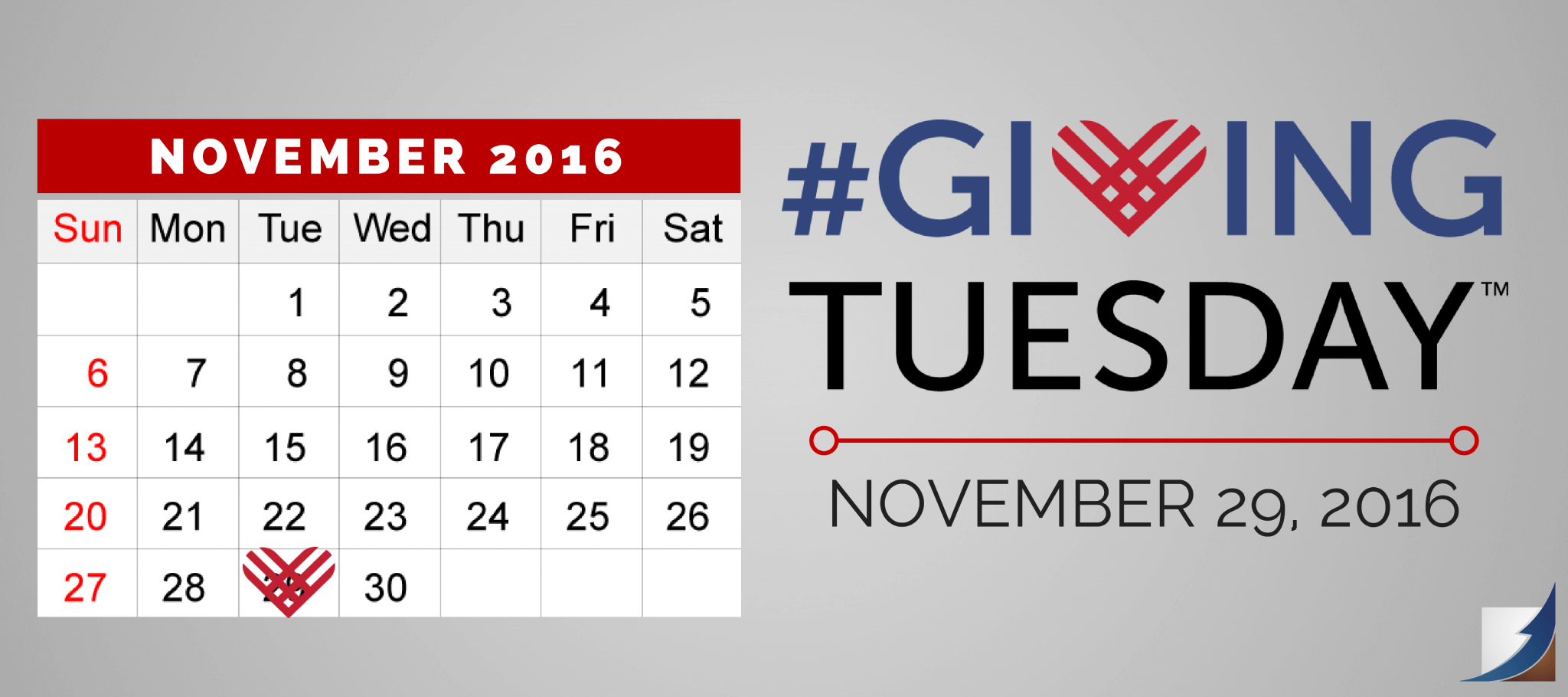 UPDATE
#GivingTuesday, a 5-year-old phenomenon aimed at encouraging online charitable giving, produced record-shattering donations this week, according to two organizations which tracked the flow of gifts.
The 92nd Street Y in New York City, credited for launching the event in 2012, said Wednesday that contributions reported by organizations in the U.S. and abroad for a 24-hour period total $168 million — up from about $117 million in 2015. It said there were roughly 1.6 million donations, coming from people in nearly 100 countries.
Blackbaud, a software company that serves many nonprofits, reported that it processed $47.7 million in online donations Tuesday for more than 6,700 organizations — a 20 percent increase in giving over last year. It said 22 percent of the donations were made via a mobile device.
_______________________________________________
There's a good chance November 29th has been circled on your calendar for some time now. It's certainly on ours! It's the Tuesday after Thanksgiving, making it #GivingTuesday 2016, that special day set aside in the busy holiday season to focus on the spirit of charity and generosity – right on the heels of Black Friday and Cyber Monday.
This is the fifth #GivingTuesday, and we've been tracking the trends. Since 2012, it has become an influential philanthropic movement that's gaining momentum as it leverages the power of social media. Last year alone, it raised almost $117 million in online donations for a wide variety of nonprofits.
While this year's #GivingTuesday is fast approaching, it's not too late to make plans. From sending emails to offering a special match to reaching out with social media posts, there's plenty you can do. If you're looking for tips, check out givingtuesday.org. And, as always, we at The Munshine Group are here to help with your specific messaging and needs.
We think #GivingTuesday can be a great way to jump-start year-end donations, raise awareness of your organization, and get new donors and volunteers involved.
Good luck this #GivingTuesday! And don't forget to mark November 28th, 2017 on your calendar – and be ready for next year's #GivingTuesday.