Shay Laderbush – Vice President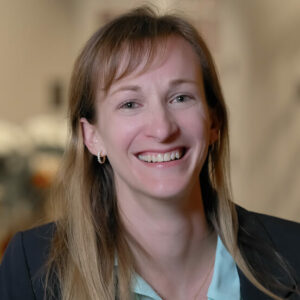 Shay brings extensive nonprofit management experience and a wide variety of skills to our clients. Her strong background in higher education and health care includes specialization in prospect research, data analysis, major gifts, campaigns and annual giving.
Shay joined the team from her position at the University of New Hampshire, where she was Prospect Research and Management Analyst. She was involved in all aspects of advancement goals and results, as well as major gift proposals. In her role, she was also responsible for implementation and training for new database and technical services.
Prior to UNH, Shay was Major Gifts Officer for the New Hampshire SPCA, creating and fostering key donor relationships. Those stewardship skills were also crucial earlier in her career, when Shay was Development Officer for Annual Giving at Dana-Farber Cancer Institute in Boston.
Shay is a graduate of the University of New Hampshire Peter T. Paul College of Business and Economics. She holds a bachelor's degree in Business Administration, with a minor in Health Management and Policy. Shay is a member of NEDRA (New England Development Research Association) and Apra (Association of Professional Researchers for Advancement).
She is active in supporting organizations and causes including health, education, children, the environment, and animal welfare.