Ken Barbuscio – Senior Advisor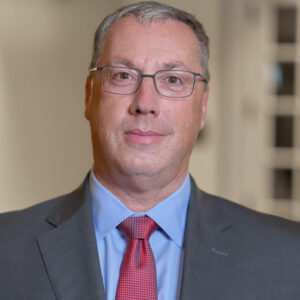 Ken Barbuscio is a highly-regarded business executive and nonprofit leader who is dedicated to using his expertise to make a positive impact and create connections to benefit the New Jersey region. With his wide-ranging knowledge of strategy and marketing, his counsel has helped all those he serves, from financial clients to community organizations, grow and improve.
Ken currently serves on the Board of Directors of Arm In Arm, the Mercer County, New Jersey-based nonprofit that supports its neighbors in need with food, housing and employment assistance. He recently co-chaired the Board-led Executive Director Transition Committee, working with The Munshine Group on a successful search for Arm In Arm's next Executive Director following the departure of its longtime leader.
Before devoting himself to philanthropic pursuits on a full-time basis, Ken spent more than a decade at BlackRock, the world's largest asset manager. He retired as Managing Director, Head of Product and Platform, US Wealth Advisory. At BlackRock, he was widely recognized for his strategic, client-centered, results-oriented approach to relationships.
Prior to BlackRock, Ken was with Merrill Lynch for 20 years, rising to Managing Director, Head of Separately Managed Accounts Business. As with all his work, Ken distinguished himself with pioneering projects that created business opportunities and expanded growth.
Ken is a graduate of Fairleigh Dickinson University, where he earned both master's and bachelor's degrees in marketing.