Judy Liu – Consulting Associate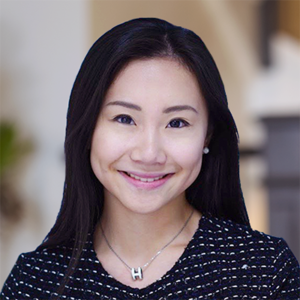 Judy Liu offers unique experience that includes the nonprofit and for-profit sectors, both domestically and internationally.
As a double major at the University of Pennsylvania's College of Arts and Sciences, Judy's focus is on Politics, Philosophy and Economics (PPE), and Psychology.
Her nonprofit leadership roles include president of Wharton Global Research and Consulting. She has also served as project leader for UNICEF on the topic of innovative financing strategies for humanitarian aid. In addition, Judy was project leader for Transparency International's initiative on anti-money-laundering practices in the areas of private equity and hedge funds.
Among her other experience is working for Strategy&, supporting a TMT (Telecommunications, Media and Technology) client on its B2B project's contract management. She also worked for China Rock Capital Management, a venture capital firm with a portfolio split between Silicon Valley and China.