Diana Dreyfus Leighton -Senior Vice President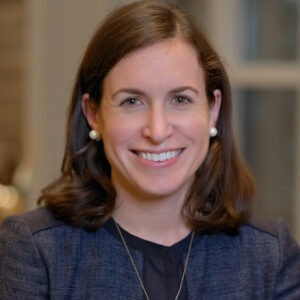 Diana Dreyfus Leighton is a highly accomplished nonprofit professional who has earned a reputation for her talent, energy and results working with a variety of organizations and institutions. Before joining The Munshine Group, Diana spent 15 years in fundraising, with noteworthy successes in every aspect of management, donor cultivation and stewardship. Diana has worked in numerous nonprofit sectors, and has special expertise in higher education, independent schools and community foundations.
She most recently served as the Vice President of Philanthropy Programs at the Princeton Area Community Foundation, where she was instrumental in increasing annual fundraising and growing assets under management. She identified both donors to the Foundation and recipients of its grants, including the Fund for Women & Girls and NextGen Giving Circle. Diana is recognized as a key community connector in the Mercer County, New Jersey area, linking philanthropists with nonprofits.
Prior to PACF, Diana was the Associate Director, Leadership Giving – Athletics Fundraising at Princeton University. In that role, she was director of overall annual and capital fundraising, cultivation, alumni relations, volunteer management and events strategies for athletic teams and clubs totaling 35,000 members. Before Princeton University, Diana worked in the development offices of Columbia Law School and The Dwight School, both in New York City.
Diana received her bachelor's degree in Political Science and Legal Studies from Trinity College in Hartford, Connecticut.  There, she was co-captain of the tennis team and nationally ranked in singles. She has received professional certificates from Cornell's Johnson School of Business in Executive Leadership and High Performance Leadership, and a certificate in Management Development from Princeton.
Diana serves on the Princeton Mercer Regional Chamber of Commerce's Young Professionals Board.  Other volunteer experience includes health care, education from pre-schools through universities, and athletics.