David Munshine – President & CEO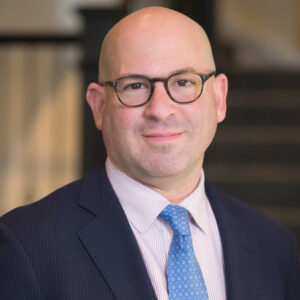 David Munshine is a no-nonsense strategist and leader in transformational fundraising, communications and nonprofit management. After noteworthy achievement as a development, associate and executive director in the education and health sectors, David has been consulting since 2001. He has worked with some 150 charities spanning every nonprofit sector, ranging from new initiatives to large, complex health systems and universities. David's energy is matched only by his passion for creating positive change.
He founded The Munshine Group in 2013 to bring a fresh perspective to consulting in order to help nonprofits thrive in a rapidly-changing digitally connected world. Key issues include fierce competition for major gifts and donor loyalty; building strong staff and volunteer teams; and breaking through the noise to deliver messages that move people to take action.
David is a member of the Forbes Business Council and a noted speaker and trainer. Recent media appearances include WCBS News Radio, WCBS Small Business Spotlight, nj.com, NJ Spotlight and Advancing Philanthropy magazine.
David received his bachelor's degree in public administration from John Jay College of Criminal Justice. David is a trustee of the New Jersey Hall of Fame and is Vice Chair of the Board of Trustees of Camp Nejeda Foundation, serving children and teens with type 1 diabetes. David is also on the Board of the New Jersey Chapter of the Association of Fundraising Professionals, where he chairs the Government Relations and Advocacy Committee, responsible for coordinating and amplifying public affairs activities in Trenton and Washington, D.C.